Invited by Constant, on Saturday the 12/09/2015 LibreObjet organized a workshop in their atelier, with the central idea of the fork.
There were three times two hours of making lamps.
Ingredients per person or design team:
– 3 meter of white cable
– one broomstick
– two 220 lamp sockets
– one white led
– wire
– thinner pieces of rounded wood.
In session one, you make an "original".
In session two, you fork another lamp.
In session three, you fork another lamp.
For example these two: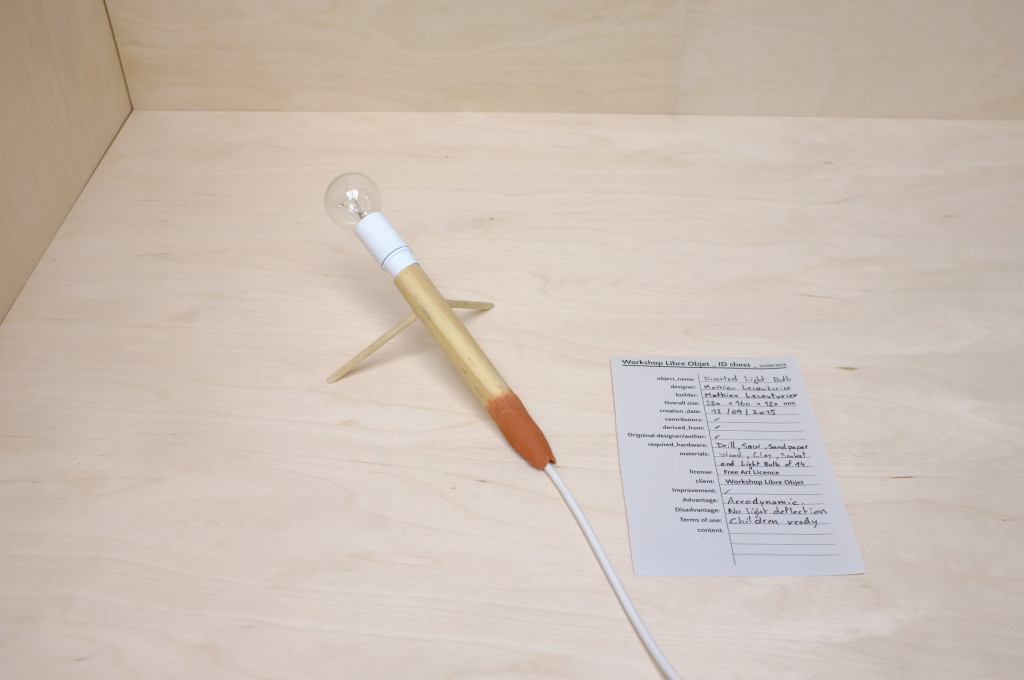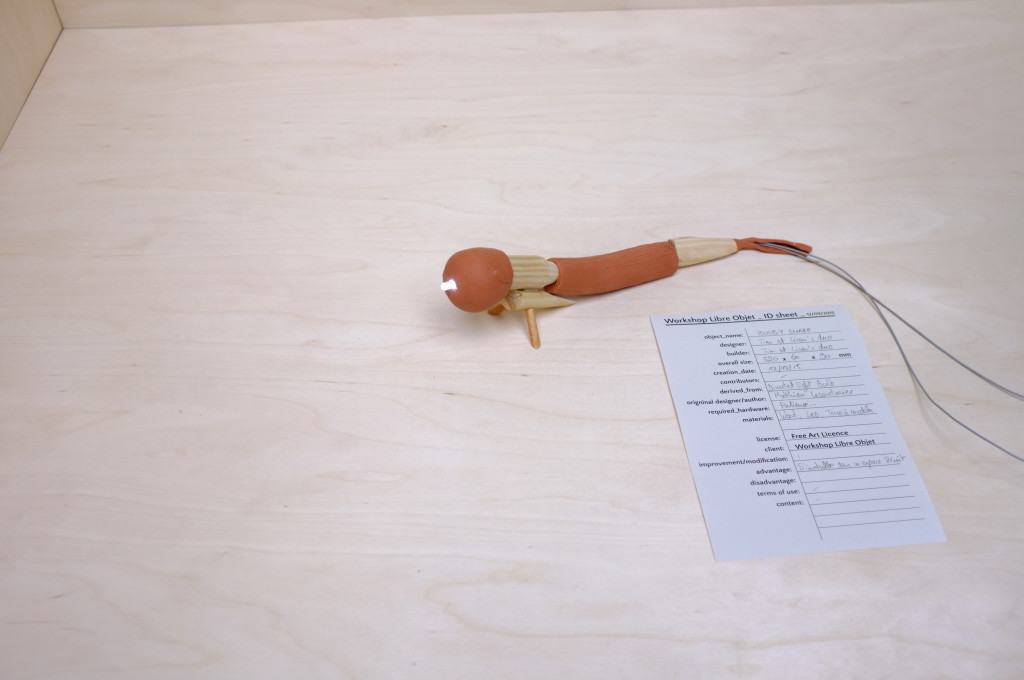 Per lamp, you filled in a identification slip, indicating what your fork is based on and explicitly mentioning the license, the other maker – designer etc.
Here are all images of the workshop.
This is a timelapse video of it:
This is an image gallery of all objects.
All these diverted objects are on display in Rue du Fort 5, 1060 Brussels, from 17/09/2015 till 25/10/2015.
Here are two atmospheric night video's.
There is a Free Art License on all of this content.